Now that we are settled in at Black Willow Ranch I will be offering Ranch Days!  Haul your horse in mid-week to work with me at this beautiful facility!  Or ride one of our solid ranch horses 🙂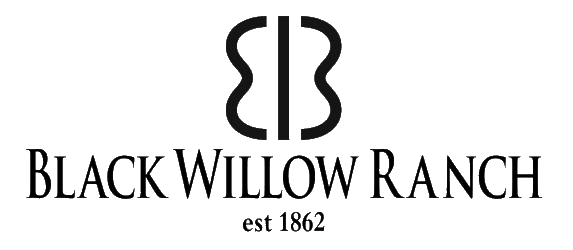 Current clients have a bit more flexibility in these options since I already know you & your horse 🙂  New clients are required to schedule a lesson with me before we venture out, your lesson can be scheduled the morning of the day you'd like to spend here!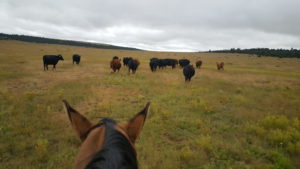 Here are just a few options:
Cattle introduction – has your horse ever seen a cow?  Not sure what to expect!?!?  This will be a perfect introduction for you &/or your horse to start to learn to read cattle, have good footing & be in a safe environment.
Cattle days – we may need to ride through cows to count them, check fence or even gently & slowly move a herd from one pasture to another.  This is a great way to cover some miles & get a job done with no rush or hurry.
Endurance training – we can easily do a nice loop covering quite a few miles & varied landscape to help you get ready for NATRC rides!  Natural obstacles are in abundance, and I'll be right there with you giving you feedback to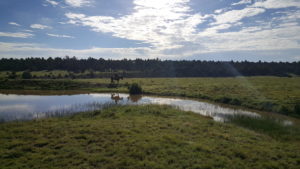 help you ride more comfortably & increase your scores!
"Just a trail horse" – we can warm up in the arena working on neutral pelvis for you & hind end disengagement for your horse, then we hit the trail for a leisurely ride down the river or up on the mesa!  We might need to check some fence or count some cows.  We can make it a point to encounter some natural obstacles (river, down timber, rocky narrow trails) or stay in the wide open!  You will have my support to talk you through & your horse will have my horse's support & company too!  We can tailor this ride to how long/far you & your horse are ready to go 🙂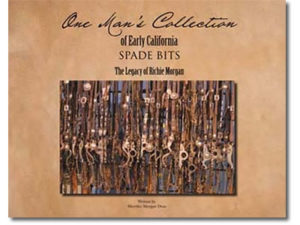 Bosal, Two-rein or Spade Trials – Ready to level up your horse to the next piece of vaquero gear?  I'm lucky enough to have a nice selection of gear, so before you go spending thousands on what you *think* might work for your horse; come trial ride some of my gear 🙂
Gathering & Branding Days – We manage cattle from other owners so there is a LOT of Cowboy Ethics that come into these days.  You will also need to keep up, because no one will be able to wait for you.  These spots will be limited and riding with me prior is a prerequisite.  Some gather days will be easier than others & the dates will be VERY specific. If you are interested in these days I will keep a running list, and only a limited number of folks will be invited.
'Days' can range from a 2 hour trail ride to a 4 hour half day, full day ranch ride or on Gathering & Branding days you don't leave until the work is done!  Some days are private (and can be requested to be kept that way) others are open to a handful of people, so the pricing can vary greatly.  Count on a minimum of $150/day, more if you ride one of my horses, and more for cattle work in the arena.  Meals are only provided on Gathering & Branding days (but if you're smart you'll bring extra snacks like I do!  Cowboys live on caffeine & nicotine….I don't!).
Overnight accommodations for your horses are available, and I have plenty of trailer parking if you'd like to do 2 days in a row.  There are also amazing sites to see in the local town of Las Vegas, NM including FREE hot springs, the Plaza Hotel & some amazing food (most of which has green chile!)