Yahoo! Cowgirl horsemanship retreats!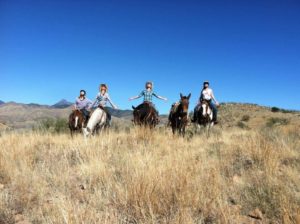 This is my favorite retreat/clinic of the year!  I really get a chance to get to know the participants & help them individually.  I always get amazing feedback of the accomplishments & friendships that ladies have made during & following the retreat.   The weekend includes unmounted stretching & grounding activities, a clinic style horsemanship-on-the-trail instruction where we will talk about finding balance & breathing and how it relates to our seat & neutral pelvis while riding,  wonderful meals prepared for us & nightly discussions by the fire about expectations, goals & body awareness.
The concept of the weekend/week is to fully immerse you in relaxing into your ride, you will leave with tangible concepts you will be able to easily apply to your future rides and a relaxed confidence that your horse (and your body) will thank you for !
This is a highly integrated weekend. Yes the goal is to better our riding!  We will be using many different modalities & activities to increase our body awareness & bring about strength in flexibility.  During the riding sections of the retreat there will be specific talk about the unmounted work that we've already practiced.  Instruction on & off the horse comes from me!  Christina Savitsky, to learn more about my experience & certifications click on this page.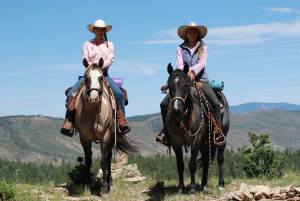 As part of your retreat you will be taking part in twice daily yoga & stretching sessions.  These classes taught by Christell Thomas, (who rides along with us also!) who is a certified yoga & pilates instructor as well as a licensed massage therapist.  Christell has extensive knowledge of body-mechanics & how they relate to riding.  I'm excited to be co-teaching with Christell again!
This weekend is WAY more than your average clinic, you're getting hours upon hours of riding instruction, including unmounted activities, some lecture, and hours in the saddle riding in a small group (a maximum of 10 participants) with individualized instruction, there are no auditors or audience to critique your every move, just you, your horse, the earth & sky!  The small group offers the best situation for discussion both on & off your horse, and you'll meet other people looking to learn the same things you are.  So there will be great discussions too!
For 2019 our clinic is over the full-moon weekend!!  We're planning siestas to beat the heat, picnic lunch on the river, where you can swim with your horse, and a full-moon late night ride out on the mesa, and a free afternoon/evening to explore the cowgirl town of Las Vegas, NM for some yummy 
food (this is the only meal that is not included in the retreat price) & a soak in the hot springs!
This retreat is WAY more  than your average dude  ranch, you're getting individualized attention, you are on your own horse or one of ours, & riding instruction from an accomplished instructor with multiple certifications.   In order to keep the camaraderie of the group, there is no day-rate available and no auditors.  The retreat cost includes your clinic fee, lodging accommodations, meals, horsemanship instruction, daily yoga & stretching classes, guided discussions, etc.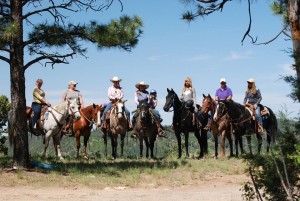 Requirements to participate in this Cowgirl Retreat are pretty simple, you have to want to be a cowgirl!!  Heck you don't even have to be flexible or athletic! But you will need a steady mount.  Your horse must be trail friendly, and you must be comfortable riding in a group at a walk & a trot without an arena, over uneven terrain.  There are solid ranch horses available to rent if you need them!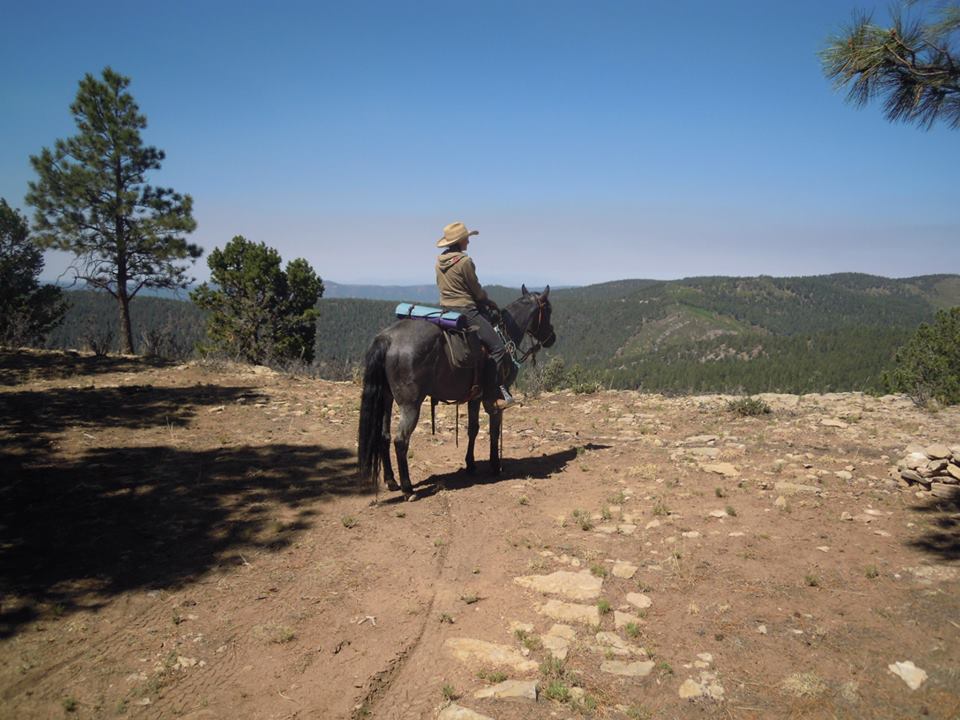 This retreat is geared toward the avid rider, if you are not currently riding regularly let's talk & see if it would be a good weekend for you.  Most of our horsemanship work throughout the weekend will be in open areas or out on the trail, just like the cowgirls do it.  A full packing list will be provided after you are enrolled for the retreat.
This facility is WAY more than your average dude ranch, you're getting an opportunity to visit a historic ranch built in the 1800's!  It's privately owned & not open to guests or public.  Our horse facilities at Black Willow Ranch are amazing!  The main arena has lights for cool evening rides & footing to die for!  We have a covered cutting pen if we need to beat the sun or the rain.  There are 2 turn-outs that will be rotated for guest horses for our weekend.  Pricing includes a private pipe-rail pen for your horse for the weekend (please bring buckets for water & your own feed).  If you are interested in a box stall with shavings that is an additional $50/night (includes shavings).
Ranch horses are available for $400 rental for the weekend, please contact Christina with your height, weight, riding experience (including what types of bits/headgear you have ridden in) & ideal horse traits.  Christina will match you with a working ranch horse, and quality tack for the weekend.
Annual Cowgirl Yoga Retreat, in the full moon 2019!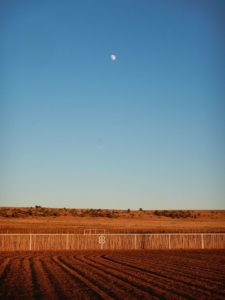 Dates: Saturday July 13th through Tuesday July 16th under the full moon!!
Location:  Black Willow Ranch, Watrous, NM (4 easy miles from I-25)
Cost:        
$1,800 for bunk-style accommodations or LQ trailer hook-up
$2,000 for private room with a queen bed **early bird special rates available**
*ranch horses available for rent at an additional cost*
e-mail: Christina@BuckarooBalance.com to reserve your spot! Check deposit mailed with signed contract will save your spot Christina (505)280-8171
Be a fan on Facebook

Each retreat is limited to a maximum of 10 participants and their horses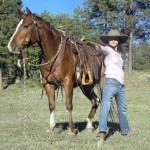 Contact Christina@BuckarooBalance.com if you would like to plan or host your own private Cowgirl Retreat!  I love to travel & give my hosts a gracious discount!!  You will need a facility with nearby overnight accommodations, places to eat meals as a group, chef or catering, place for evening talks, overnight accommodations for our mounts with direct access to riding (trails preferred) must be within a 10 min drive of lodging.  Horses for rental are also preferred, but not necessary, as long as you've got one for me to ride!
Dream vacation for you!??!
Pin it & tell your friends!!